In honor of National Entrepreneurship Month this November, we asked some of our favorite entrepreneurs, our independent Pure Haven Consultants, for Pure Haven Essentials reviews. What does the Pure Haven business opportunity means to them? How has it impacted their lives? Here's what just a few of them had to say: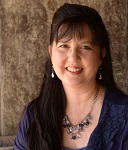 I've had a lifetime of skin allergies (eczema, psoriasis, and contact dermatitis), and have been on a journey of holistic and healthy learning. I even started making my own products, which can be rewarding, but also time consuming! I wanted to find one place to shop for a full line of personal care products, and then I saw a post about these great nontoxic products! I started using and loving the products right out of my kit. It wasn't until I started the training from Pure Haven Essentials that I discovered, like many people, that I THOUGHT I was reading labels carefully and buying "clean" products ("natural," "organic," etc.). Finding out that I was taken in by clever marketing, and not only wasting my money, but adding harmful toxins to my body, made me angry! That's when everything changed for me, and my hubby says I'm now on a "crusade" to teach people how to make better choices since they might be unknowingly poisoning themselves with their everyday products! My Pure Haven Essentials business has such an important mission, with amazingly yummy-smelling, safe, effective products, that I feel so blessed to have an opportunity to help make a difference not only in our lives, but in the lives of the families I serve. ~ Monique Bottger, CA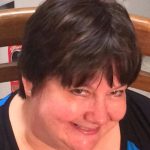 I want everyone to know that there is a product line that is truly safe and contains no harmful ingredients. If I can help one person avoid toxins that have been linked to cancer or some other ugly disease, it will be worth it. We are truly our own best advocates when it comes to the products we use. We vote with our dollars, so once a person becomes an ingredient detective, they can make wiser choices.~ Peg Taylor, GA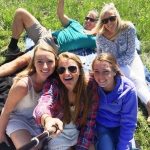 I met another Consultant at our kids' college orientation and we started talking about Pure Haven Essentials. I asked her if they had a natural deodorant that worked. She said, 'Yes we do, smell!"  So, I smelled her pits on that hot Davis, California day and discovered that she wasn't stinky at all! I wanted in! I I signed up as a Consultant a few weeks later. I totally restocked my house with non-toxic products and am teaching people how to live cleaner, healthier lives. What can be better than that? Although I've only met one Pure Haven Consultant in person, the amount of support from my team members is amazing. Great people, great products: it's the perfect recipe! ~ Adrienne Jones, CA
Our Pure Haven Consultants make a difference every day. This is not just a business opportunity. It's a mission that changes lives.
It is an honor during National Entrepreneurship Month to celebrate the thousands of Consultants across the United States that share our important health message every day, and who provide safe, clean, effective alternatives that are good for people and the environment.
To book your Pure Haven party or learn more about this business opportunity, connect with your Pure Haven Consultant or request more information by clicking here.