where it all began
"We do not share this message about harmful and toxic chemicals to sell products; we create products to share this message."
Since it began in 2009, Pure Haven has enacted, refined, and adhered to strict sourcing and manufacturing guidelines for our made-in-the-United-States, non toxic products to ensure you and your family are safe from harmful ingredients.
Based in Rhode Island, Pure Haven is the leading manufacturer of guaranteed toxin-free products. We source ingredients, formulate, and manufacture more than 95% of our products in our own USDA Certified Organic facility. We created Pure Protect, the world's first non toxic preservation system, to ensure that the preservatives we use to maintain shelf life do not impact safety. Controlling the entire manufacturing process is key to what makes us different so we can ensure the safety of our products for you and your family.
more +
We set the standard at pure.
Toxins lurk everywhere in traditional personal care and home care products. With rampant greenwashing becoming the norm, even products labeled as "safe," "green," "natural," or "organic" may contain toxic ingredients.
That's why Pure Haven strives to make the safest, most effective products with only non toxic ingredients, no compromises. We formulate our products using sustainable and natural ingredients and utilize safe synthetics where necessary, blending safety and science to be the first and only company in the United States committed to providing a full line of personal care and home products that truly work better than their toxic counterparts.
While other companies are okay with profiting from the sale of harmful products, Pure Haven never was and never will be.
We are mission driven.
Our mission is to educate consumers about current health risks in personal care and home products and provide completely safe, effective, non toxic product alternatives, and in so doing, empower thousands of independent Consultants across the country with meaningful businesses.
We are woman led.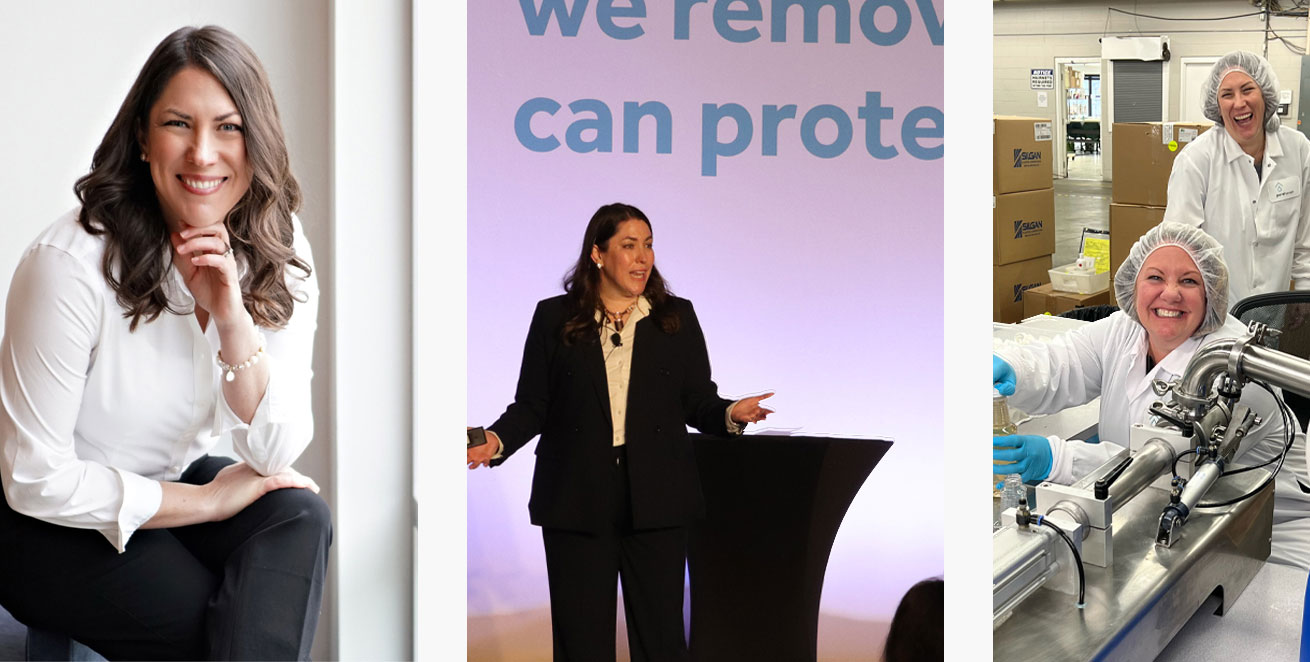 In October 2022, Miranda Inglis was appointed as Pure Haven's Chief Executive Officer, taking the company from woman co-led to woman led.
Miranda embodies the mission and Pure Haven brand as an advocate for non toxic living. She is an operations, sales, and product development leader with over 20 years' experience and a vision for the future. True to her entrepreneurial spirit, Miranda joined Pure Haven as an Independent Consultant in 2014; she understands what it's like to work in that capacity as well as on the corporate side. Miranda joined the Pure Haven Corporate team in 2017, unleashing her passion for helping others thrive in this business model. She led the team to innovate and streamline non toxic product development, supply chain, and manufacturing operations. As CEO, Miranda is driving the company's long-term growth with an unwavering commitment and dedication to the Pure Haven mission and our independent Consultants' success.
Miranda lives in Ohio with her husband and two sons, who are her everyday reminder of why Pure Haven's mission to educate and protect families is so important.
Miranda is available as a podcast guest speaker. To inquire about booking Miranda, please email podcastrequest@purehaven.com.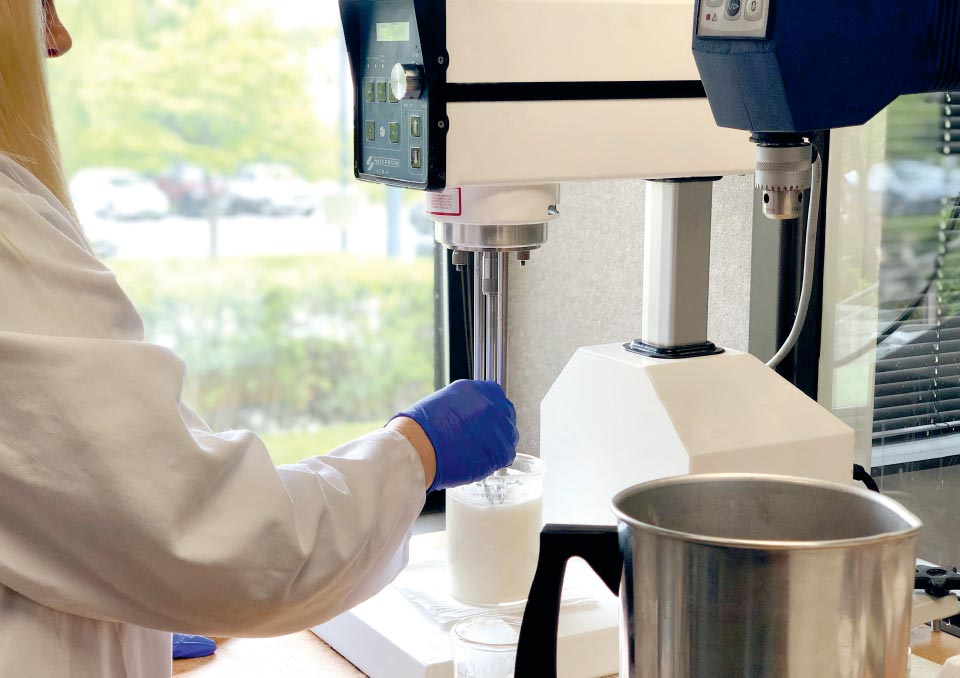 safe for you, safe for the planet
We only have one home.
more +
Pure Haven is committed to minimizing the impact of our products, packaging, and footprint on the environment. All our ingredients are safe for you and the planet, even when products are washed off our bodies and home surfaces and down the drain. We've been awarded years of safe compliance from the Narragansett Bay Commission in Rhode Island for doing our part to ensure nothing harmful is emitted from our manufacturing facility.
Whenever possible, we package our products in recyclable glass and PET plastic containers. PET plastic is considered safe, as the chemicals from the plastic do not leak into the contents of the container. It's hygienic and protects products from breaks or leaks. PET products are 100% recyclable. In fact, PET is the most recycled plastic worldwide. It can be easily identified by its recycling code #1.
Our printed catalogs and product boxes are made with Forest Stewardship Council (FSC) Certified paper, which is paper that has been harvested in a responsible manner. FSC is an independent, non-governmental, not-for-profit organization that was established to promote the responsible management of the world's forests.
FSC prohibits the use of genetically modified organisms.
FSC prohibits the use of persistent and/or bio accumulative pesticides.
FSC prohibits the conversion of natural forest to plantations.
FSC's standards were developed by a broad range of stakeholders, including environmental human rights activists and forest products representatives.
FSC's audit results are made public and can be appealed.
ingredients to avoid
When you know better, you can do better.
In the European Union, 1,328 toxic ingredients have been banned or restricted. The United States has banned only 11. And yet, people still aren't reading product ingredient labels.
We've put together this list of ingredients to avoid to help you do better for yourself and your family. You can be sure that you won't find these toxins in your Pure Haven products.
* These toxic ingredients are among the worst endocrine disruptors. The endocrine system regulates ALL biological processes in the body, including development of the brain and nervous system, growth and function of the reproductive system, metabolism and blood sugar levels, ovaries, testes, pituitary, thyroid, and adrenal glands.
Please note: Pure Haven offers products that are fresh, safe, and toxin free. However, our products and their ingredients are not intended to be used for medical diagnosis or treatment. Our products should not be used in place of the advice of your physician or other qualified healthcare provider. Results of our products may vary depending on the individual.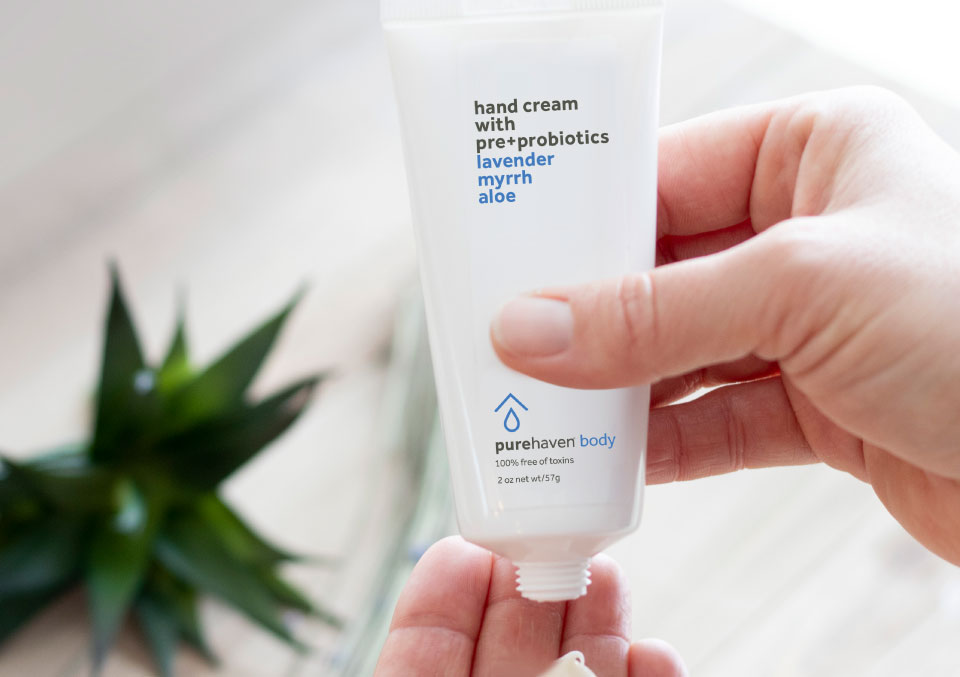 60-day empty bottle guarantee

That's how sure we are that you're going to love our products.
Bottle, tube, or jar, if you aren't completely satisfied after 60 days, send the product back for a full refund of the product purchase price (less delivery fees). That's our 60-day empty bottle guarantee.