Happy New Year!
2016 was a good year for PUREhaven ESSENTIALS Consultants and our amazing business opportunity continues to allow women and men across the country to learn about and share information on harmful ingredients in everyday products, offer toxic-free alternatives, and make a living, all while changing lives, one family at a time.
Here's what some of our Consultants had to say as they looked back at 2016 and forward to 2017: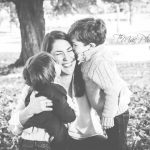 "Wow, 2016 has been quite a year!!! This time of year is a wonderful time to reflect, set intention and create and plan to make 2017 unforgettable! As I reflect on 2016, a deep sense of joy resonates with me. Joy for the people I have met, the freedom my business gives me and the important information I empower people with! Looking forward to 2017, I stand in awe of the opportunity that lies ahead of us! We are out to change the world! As we continue to grow and empower people to investigate what is in their products and offer a safe, effective and trustworthy solution, the sky is the limit!"   ~ Miranda Inglis (OH)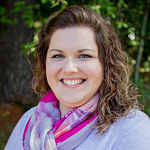 "When I bought my kit, I knew I would be getting incredible products that my family and I would love. What I didn't expect to find in that business kit was empowerment, passion, courage and wonderful friendships. In the last year I've worked, and I'm still working, to overcome huge obstacles. Some are very real, like a debilitating illness, and others are imaginary, like self-imposed fear. But through it all, the life transformation I've experienced by sharing PUREhaven's message has been profound. I know one thing for sure: I can – and I will! – achieve my goals for the next year, which are bigger and bolder than ever. With the support and encouragement of my husband, family and teammates, I have a bright future and a determination to succeed. 2017 may not be a perfect year, but it will be an excellent one. Happy New Year and God bless!"   ~ Alison Sano (NY)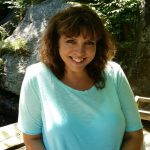 "I went to my first party in March 2016. I was amazed at the information and how great the products were, and most of all, how they made me feel. I was really nervous about signing up. I was used to just being in my little corner of the world, taking care of my two wonderful boys and sitting on my couch. I was comfortable being a Consultant. Then I received a call from my team leader Beth Newberry, Platinum Executive. I didn't realize how much she would help me come out of my shell. I was excited again to move forward and she helped me realize my inner strengths and that I'm worth making a decent income. This is well worth it to spread this great message and help other families find and create a healthier environment. My goal for 2017 is to become a Triple Star and be able to breathe easier financially. I wish everyone a healthy, happy and successful year."   ~ Lisa Houle (RI)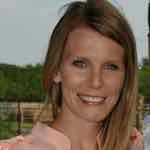 "2016 was one for the record books, and a year of perseverance! On March 1, I took a huge breath and leap of faith and began working toward the Cruise to Alaska incentive trip. Just a few months later, the Yes, We CANcun trip was announced! On October 31, I finally exhaled … I had earned both trips! I get to take my husband with me to both destinations, completely free of charge! (Is this real life!?) Within the eight-month earning period, I believe I learned the true meaning of the word 'grit,; and I heard the word 'no' hundreds of times. I'll always appreciate the experience, as it brought me fourteen personally-sponsored team members who are now inspiring ME daily!"   ~ Laura Griffin (TX)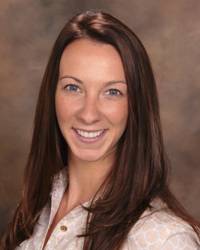 "Finding PUREhaven ESSENTIALS has been the best change for myself and family. I attended an event and took in all the information given. Immediately, I knew that becoming a Consultant was in my near future. I signed up the next day. Naturally, I was extremely eager to share my journey to health and safe products with the ones I loved. I threw my first party and the rest is history. I have changed 30+ lives in four weeks and cannot wait to change plenty more. It didn't come as a shock to me that I had 5 people within a week asking to join me on this journey, as the product speaks for itself. Why not chose 100% organic, nontoxic products if you have the option, especially when they're affordable? My family will be lifetime consumers as well as advocates for PUREhaven ESSENTIALS. So thankful! I'm looking forward to watching the people around me take more notice of the products they're using. It is such a simple change for a drastic health benefit! My goal is to share the knowledge and allow people to understand there are better options."   ~ Roxanne Brushaber (CA) 
If your hopes for the New Year include making a change to toxic-free products or exploring a new income opportunity, we invite you to join us in our mission to help people live toxic-free lives. Contact your local Consultant for more information or visit purehaven.com/join-us.
Here's to all good things in 2017!